Efficient organisation
Q-Park seeks the balance between local autonomy and central management in its organisational structure. In recent years, collaboration between the countries and between disciplines has increased. In 2013 this team work was formalised in the formation of four international clusters: Mid = Netherlands, Germany, Belgium; West = Great Britain and Ireland; South = France; North = Denmark, Sweden, Norway and Finland. This facilitates the exchange of best practices, for operational matters as well as cultural aspects. The financial functions and the operational management are already a part of this. In 2014, the human resource and marketing functions will also be clustered. At the end of 2013 the European Management Team was definitely installed. This management team's primary task is to coordinate strategic operational issues.
More attention for commerce and customer
On the one hand, within the structure of our organisation it is important that all ten countries concentrate on serving their own markets and responding decisively to local circumstances. On the other hand, we want processes to be conducted consistently throughout the company and to reap benefits from the economies of scale. This is why the country organisations are supported by the cluster structure and by central services in the holding, so that they can focus on customer contacts and services.
Presently there are three of these shared services: the Q-Park Control Room (QCR) for customer service, Q-Park Financial Services (QFS) for financial services and Q-Park Information Services (QIS) for ICT support. Within these integrated services, clusters exchange best practices, for example regarding accounting practices, tax regimes, parking habits, customer behaviour or portfolio composition. Successful experiences with the QCR, QFS and QIS form a good basis for all this.
Shared services
In 2013, the system of shared services was further developed and has evolved into its current format. The emphasis lay on establishing shared financial services at cluster level. The four financial services support the four regional clusters.
The clusters encourage collaboration and lead to cost reduction and higher internal and external customer satisfaction. In the coming years we want to pursue this route further and divide knowledge and systems even more efficiently between clusters, with the aim of streamlining the national and international operations.
Mobile teams
With regard to the operations of the parking facilities themselves, and in the context of Operations 2.0, we continue to work on integrating the QCR with operational mobile teams. This enables more efficient and effective deployment of employees in commercial support. Employees are not permanently stationed at any one location, but are deployed in a flexible manner where they are necessary. For example, in shopping centres when many customers are present or there where cleaning or maintenance work is needed. In addition to employees on location, customers can also contact the central control rooms. This means we can deploy employees in and around our parking facilities much more efficiently.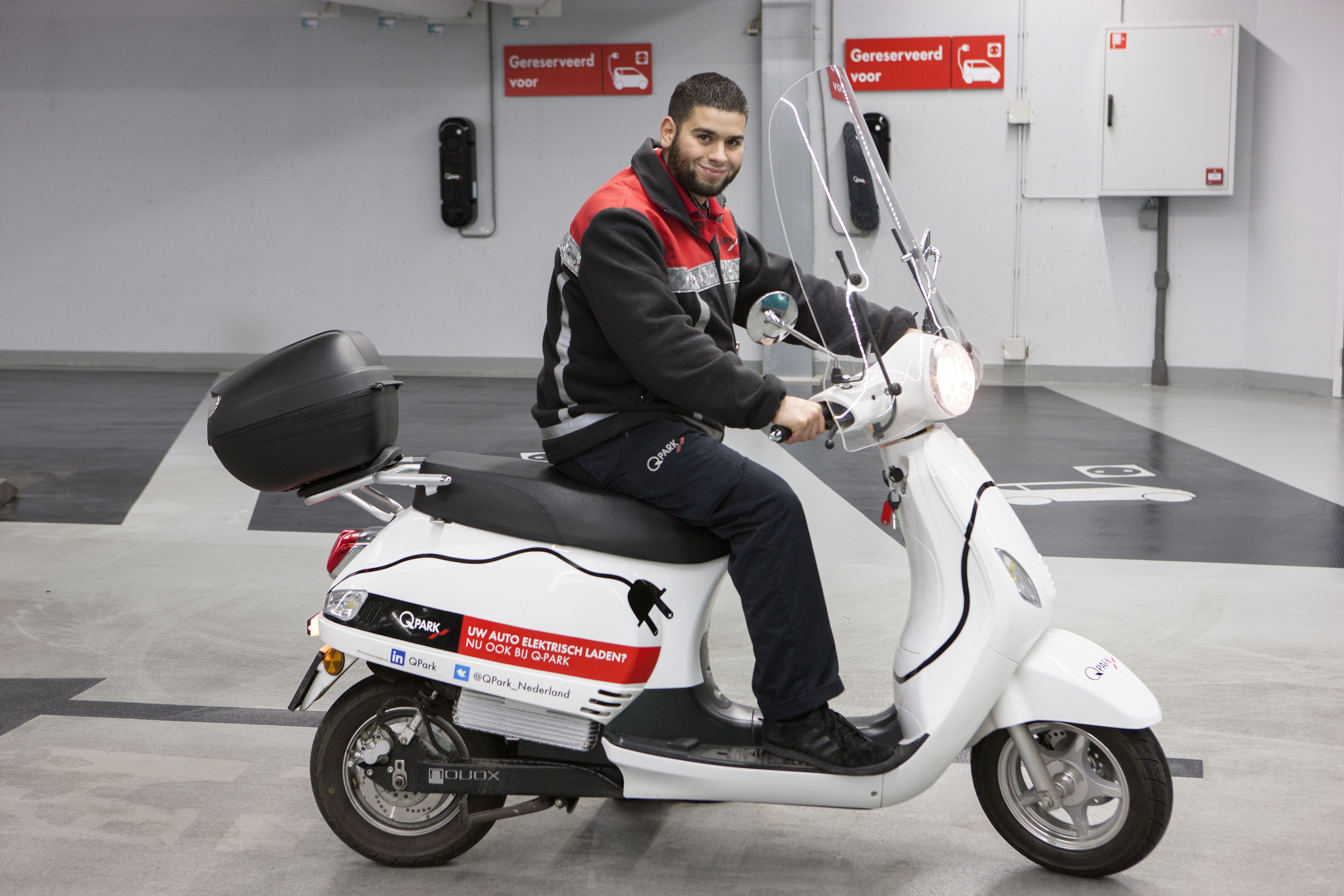 This bundling of the operational competencies contributes to improved revenue and EBITDA.