Parking tariffs
Correct parking tariffs and price incentives are key instruments for maintaining attractive city centres. Many car drivers and retailers consider parking too expensive, according to the study Economic Rationale for Parking Tariffs, a study conducted by the Transport Knowledge Platform (KpVV) and Ecorys in 2012. It is therefore desirable that tariffs are substantiated in a transparent manner. This demands clear parking policy, for which Q-Park is happy to collaborate with local authorities.
The innovative tariff scheme with parking minutes per whole or half euro, which Q-Park introduced throughout the Netherlands in 2013, was received positively by consumer representatives. Since then, this system has been imitated by many operators and municipalities. Furthermore, the call for paying by the minute has virtually died down in Netherlands.
Q-Park continues to work on developing appropriate pricing strategies. For this purpose, we have been developing specific product-price combinations since mid-2013. In addition, we have formed international pilot teams to brainstorm on (online) product innovation and parking tariff strategies.

In 2013 a pilot was started in France with online reservations at variable tariffs. Using the Q-Park Resa website customers can reserve a parking space at eleven parking facilities in five cities. The reservation is confirmed in a QR code with which they can easily enter and exit the parking facility. Based on historical utilisation data and the location we can determine at which times a premium tariff, the regular tariff or a promotional tariff should be applied.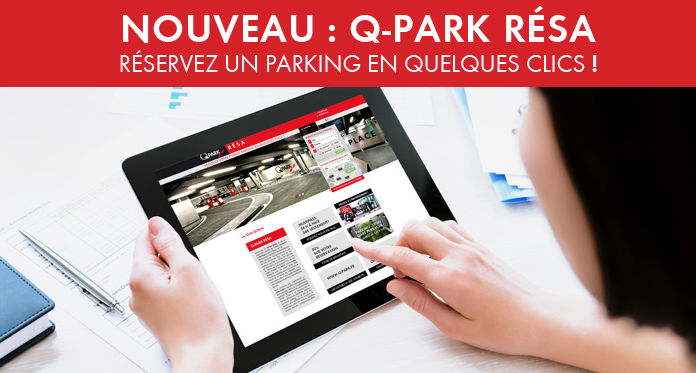 In 2013, Maastricht developed a selection model with variable parking tariffs. Parking on the outskirts of the centre is cheaper, those who want to park nearer the centre will have to pay more. Implementing this model has reduced the traffic pressure on the city centre parking facilities, and a by-product is improved air quality and quality of life. It also offers motorists more choice. Are they in a hurry or do they have plenty of time? Do they want to park close to the final destination or do they not mind a little walk? Is their budget ample or limited? The model performs well and Q-Park would like to introduce it in more cities.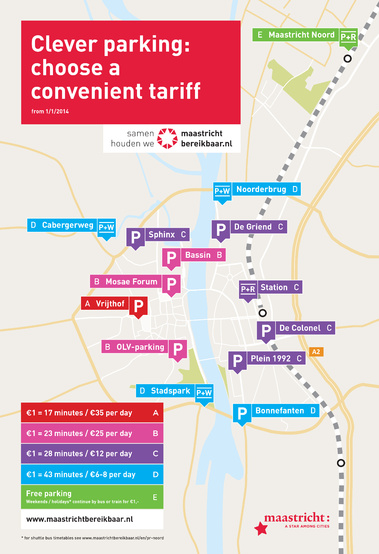 To monitor the effects of different tariff strategies, we are initiating an international project to gather and analyse this data.