Employees
The expertise and commitment of our approximately 2,600 employees in four clusters, their mutual cooperation and communication are key factors for the professionalism and decisiveness of organisation. Only with their dedication can we provide the desired quality in our products and our services.
Q-Park attaches great value to strengthening the company culture, and does this, for example, by anchoring our four core values: customer focus, quality focus, team work and results. All employees endorse these core values and act accordingly.
Development
Q-Park works continually to optimise the deployment of its employees. We use professional psychological tools for performance and competence management, such as the PAPI tests and DISC.
Q-Park invests fully in employee development so that employees are well equipped for their tasks and can develop themselves further. In 2013, training was given on various themes including sustainability, house style, price, customer focus, commercial awareness and risk management. Employees in the investment property and business development divisions also received training in traffic engineering, urban planning and parking management systems. As partner for regulating urban mobility, Q-Park uses this expertise to provide even better support to local and national government bodies.
The results of our internal competition for the Q-Park Award also provide us with important insight into the performance of various locations. We use this information for coaching and supporting employees. In 2013 we invested in a software package to help gather even more accurate statistics which enables us to give prompt feedback to the parking hosts and managers concerned.
Satisfaction
Through careful recruitment and selection we ensure an influx of employees who fit in with our corporate culture. Recruitment increasingly takes place online and via social media. Employees are loyal and generally remain with the company for a long time. Only among the employees in the control fee service is the turnover of personnel a little higher, which is common for this job category and is linked to the nature of the work.
To ensure the loyalty of management and the senior executives and to guarantee their commitment to our strategic objectives, Q-Park has a bonus programme that is linked to achieving the strategic objectives within a period of three years.
Q-Park organises an employee satisfaction survey each year. The results – which differ substantially per country and per location – are used to maintain and, where possible, increase employee motivation and commitment. We have been working with a single survey in the four clusters since 2013. This enables us to compare results and to tune policy to the findings.
Multicultural
The composition of Q-Park's workforce is diverse and multicultural. This is an advantage in the metropolitan areas where we are active. We address our customers in their preferred language and we can meet their expectations.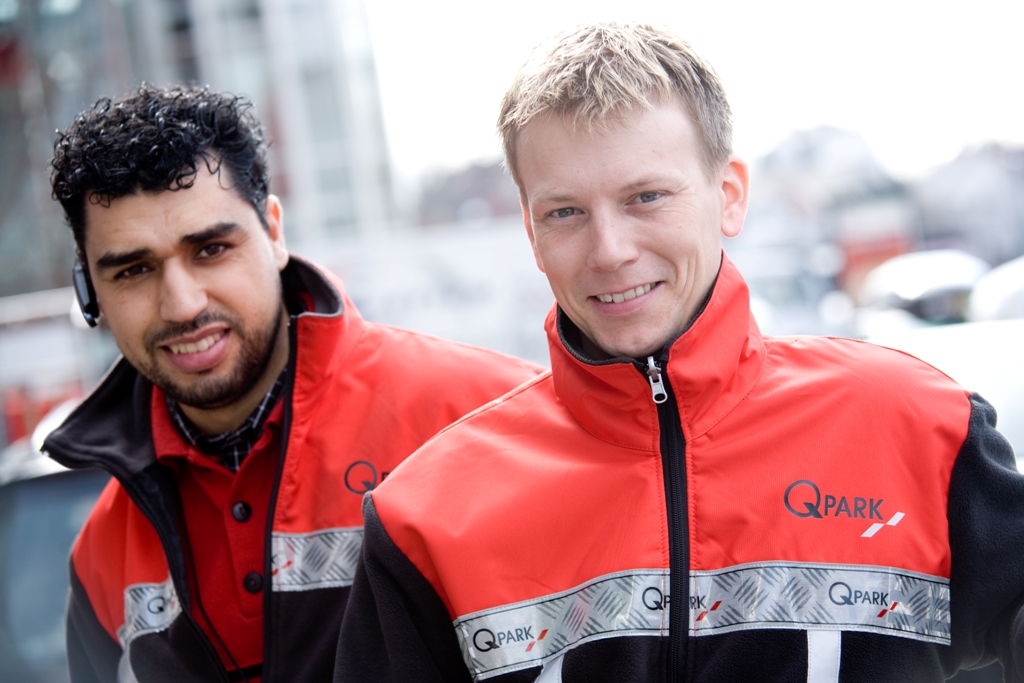 Health and safety
Absenteeism at Q-Park is relatively low and is stable.
With a view to their own safety, employees in our parking facilities follow a mandatory training course focussing on coping with disturbances. Part of the training takes place during the introduction programme, the other part is given during the first year of employment. We pay extra attention to this for our employees working in parking enforcement.